Glen Marshman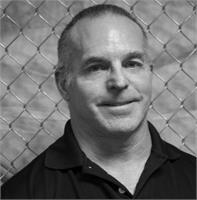 As an owner of ONE Boulder Fitness and a Strength & Fitness coach for over 35 years, I do what I love and love what I do! I have been passionately strength training my whole life and I love to share that passion with others.
I've seen many changes in the health & fitness industry over the years, some good, some not so good. I've spent decades collecting all of the good stuff... a variety of functional, core, stability and strength movements which I incorporate into my personal training sessions. Using this extensive knowledge, I know how to get people fit fast to reach their goals.
A great alternative to one-on-one training are Glen's private, small group personal training classes in the Functional Fitness room. They're extremely popular with proven results! So get yourself signed up at the front desk asap if you're looking to get fit with a bunch of fun members!
Education:
- Mechanical Engineer - Pilot and Airplane Builder
Glen Marshman is currently not instructing any classes.