Cara Hoving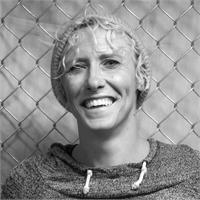 choving@gmail.com
My addiction to TRX began in January 2013. I love TRX and the total body fitness benefits it provides. TRX suspension training is a workout system the leverages gravity and your body weight to perform hundreds of exercises. You're in control of how much you want to challenge yourself on each exercise because you can simply adjust your body position to add or decrease resistance. Every movement performed is a whole-body movement...that's why TRX challenges the entire body in every plane of motion.
I'm excited to share my passion for fitness with others in a fun, fulfilling, successful environment. I look forward to helping you achieve your personal fitness and nutritional goals.
Certifications:
- National Academy Sports Medicine - Certified Personal Trainer - TRX Certified Group Instructor
Education:
- B.S. Nutrition, University of Colorado
Cara Hoving instructs the following:
Functional fitness at its FINEST! TRX training is a full body workout using the resistance of your own body weight. All levels can use the TRX suspension trainer to enhance functional core strength, stability and flexibility. Each class delivers a fast effective total body workout, increases muscular endurance and builds a rock solid core! Join Cara for a great 45 minute lunch-hour workout and face the rest of your day with renewed energy!