Jessica Reiss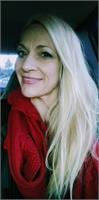 Director of Personal Training
jessica@oneboulderfitness.com
Our bodies tell our story and sometimes in its expression physical scarring, imbalance, dysfunction, preparation are evident. I will guide you towards perfecting movements when faced with some of the challenges and encourage the progressions towards your fitness goals.
Certifications/credentials:
- NASM Certified Personal Trainer - Safe Sport Coaching - USA Volleyball IMPACT - TRX Master – ViPR – Zumba - Stages Cycling Instructor - Schwinn Cycling Instructor--Ironman 2016
Jessica Reiss instructs the following:
This TRX Fusion workout follows the format of increasing or decreasing the difficulty of your workout by small increments of either time or reps. Expect a full body workout which will help you complete more intervals, more quickly to improve your overall stamina. Other equipment will also be used to challenge stability, endurance and range of motion. A one-of-a kind class for sure!




Grab your spot quick in this indoor cycling celebration taught by our incredible cycling trainers, and discover the thrill of training with measurement on your STAGES bike. You'll compare performance metrics and compete with yourself , sometimes in teams, and with partners. Come ride the STAGES bike and experience first hand how measurement is motivation!




Targeting your entire torso, including back and core muscles. A strong core leads to strong, fit body that will be less prone to injury. This class is a wonderful complement to all group fitness classes.




metabolic resistance training! Strength, heart rate, squats, lunges, pushes, pulls, twists and bends! A fun yet intense class for all!